"Online Vote-O-Meter" - Lessons learned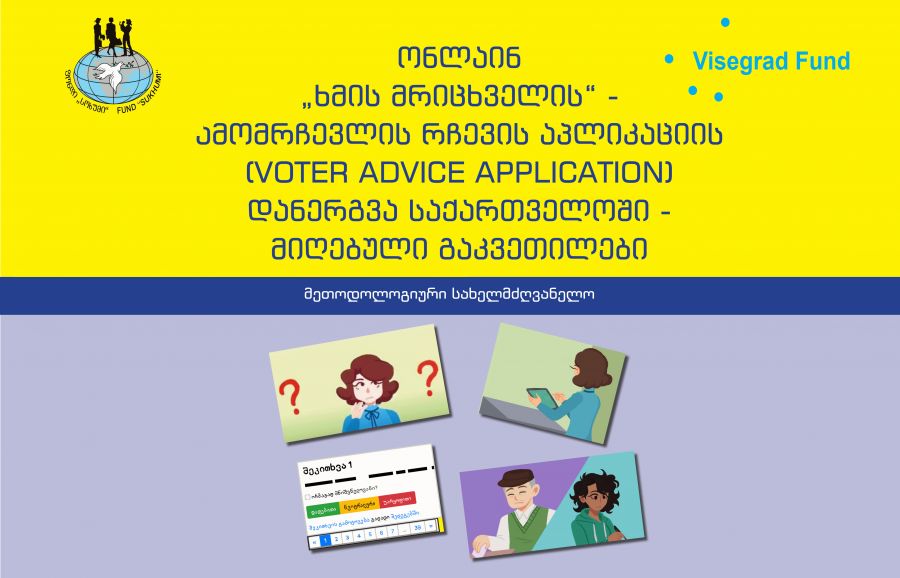 Fund "Sukhumi" shared another good experience with the readers. Methodological manual "Online Vote-O-Meter" - Voter Advice Application Introduction in Georgia – Lessons learned
was prepared in Georgian and English.
The publication reflects each step of implementation of the project "Online Vote-O-Meter for 2020 Georgian Parliamentary Elections": study of Visegrad experience, work with project implementers, collaboration with political parties, informational meetings with different groups of society, work with mass media.
The reader will get acquainted with the detailed methodology, lessons learned, one of the best practices of the Fund "Sukhumi".
The project is implemented with the support of the Visegrad Fund