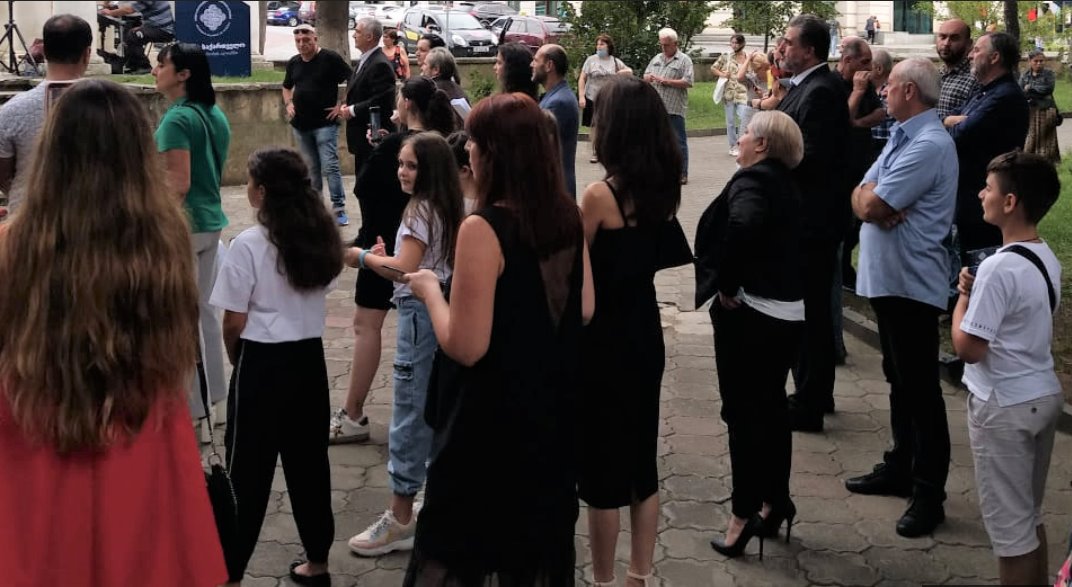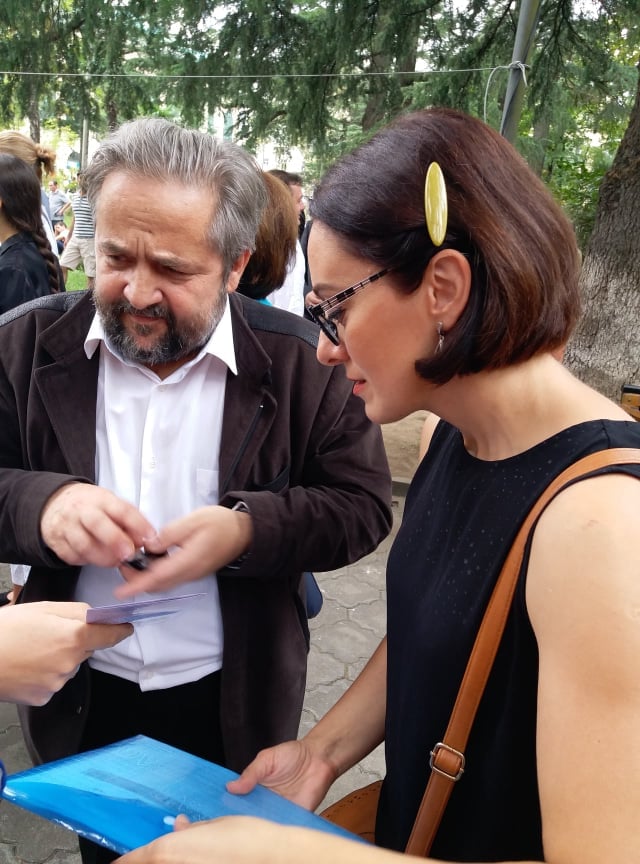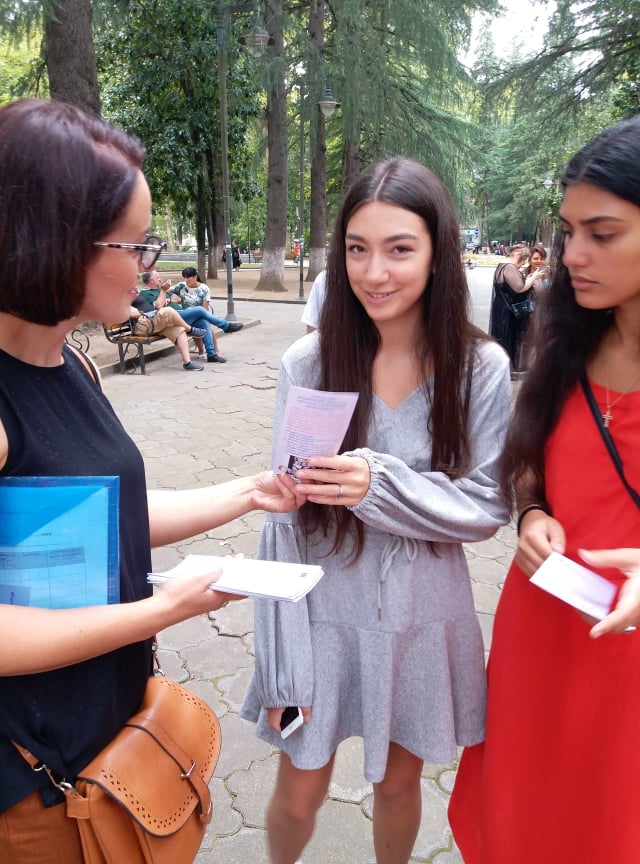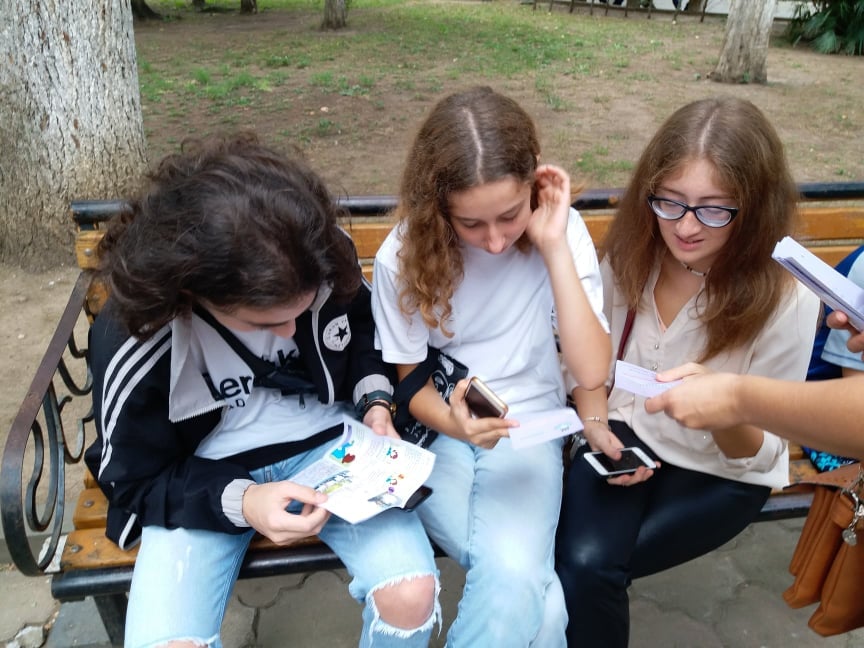 On September 6, the meeting of the political party Our Georgia - Solidarity Alliance with the voters, was held in the Central Park of Kutaisi, where the majoritarian candidates running in the 2020 parliamentary elections were nominated.
Representatives of the Fund "Sukhumi" informed the members of the political party and the citizens gathered at the meeting, about the project online "vote - o - meter" and distributed information flyers.
The work is carried out in the framework of the project Online Vote-O-Meter for 2020 Georgian Parliamentary Elections.
The project is implemented with the support of the Visegrad Fund